It couldn't be more clear how Rudy Giuliani has repeatedly lied to the public about what really happened 9-11. Here we have the entire N.Y. Fire dept saying hes a liar and yet Giuliani pushes forward claiming to be a hero when nothing could be further from the truth.
I guess for the current administration and supporters like Rudy Giuliani lying is a way of life and will be until Americans call him and the current administration on their absurd lies. Let's not forget that even though we have a republican president that the democratic side aside from a very few (of which Hillary and obama are not part of) are calling people out on the things that really matter to all of us. His kids wont talk to him, his ex-wives hate him, the NYFD calls him a crook and liar, he has to pay for his debate audience applaud him and were supposed to believe this guy?
Thats one sick man and so is America if you agree that torturing another human being is ok. Bush administration has expanded on this demolishing of the constitution fyi. I believe at one time that is what Americans fought and lost their lives for, defending against Nazi Germany who had no problem torturing and killing millions based on race, religion. Very sick.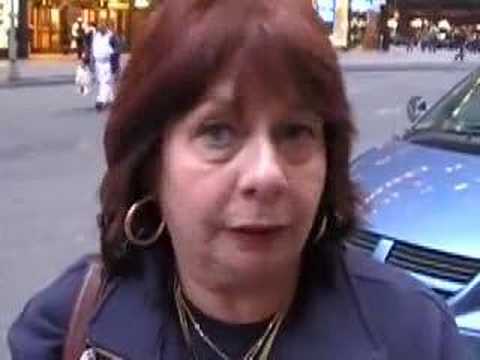 There are several place that you can listen to the 9-11 tapes of the N.Y. Fire dept talking on that day and clearly there was never any command to "evacuate" or leave the buildings even though Giuliani knew in advance that the buildings would be falling (how he knew is still a big question). "We were told" who told him? It was not the N.Y.F.D. we know this because they were never told to leave the buildings. So who then told them to leave the building and clearly the NYFD was convinced that it could put the fires out with two hoses and was not concerned with building collapse but Rudy talking to Peter Jennings said he was "told" it would collapse in 10 or 15 minutes? WTF?
Further more fire fighters said it was only pockets of fire that could be put out with two hoses and not a raging inferno as was reported to the rest of America and the world.
Where was our brave Giuliani when N.Y. needed his protection from air pollution from the attacks on the towers? Kissing white house ass of course. White House ordered false assurances on air quality
Someone start a petition to ban Giuliani from further debates, he's not fit to be a leader of any sort.
Just the facts on Rudy alone are scary.
Bottom line, I don't have a fucking clue how someone like Giuliani could ask anyone else in the entire history of mankind to apologize for any comment they make absurd or logical. In fact I feel Rudy Giuliani owes every Fire Fighter and their families, The entire State of New York and the rest of America an apology for his very existence. What type of sick fuck condones torture, personally I can't think of anything more UN-American.
Related posts: