Oh, what those clever presidential hopefuls say when they think no one is listening…
Hillary Clinton and John Edwards Caught Conspiring to hijack the upcoming forums and debates by eliminating lessor known candidates, presumably Dennis Kucinich, Chris Dodd, Joe Biden, Mike Gravel and others.
Kucinich has responded with a call for a 3-way debate. It appears that Kucinich doesn't so much have a problem with Clinton and Edwards cutting out lessor known candidates, as long as he's not one of them. Ah, so sad.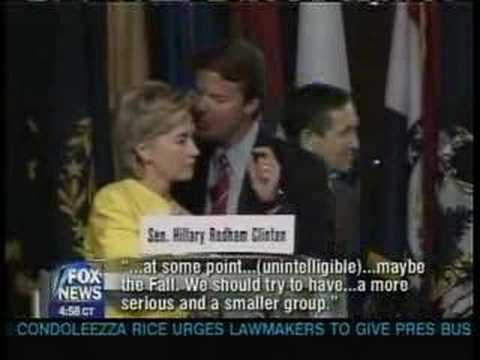 Related posts: