Mike Wallace Interviewed Iranian President Mahmoud Ahmadinejad on 60 Minutes. At the request of the Iranian President Ahmadinejad, the FULL UNEDITED version was shown on C-SPAN. "The cable public affairs net will air the 60 Minutes edited version, followed by the full 90-minute interview, to give viewers a window on what is left on the cutting room floor." – John Eggerton — Broadcasting & Cable,
I hope everyone reading / viewing this video will remember John McCain bringing this subject up in the debate – Of course he followed the same lie that Wallace spewed in the Released interview. If you didn't please watch this video so you can see how twisted McCain and Mike Wallace really are.
I'll also point out that Obama went right along with it — two head on the same snake people. No one will win in this election no matter who is elected the next president of the US.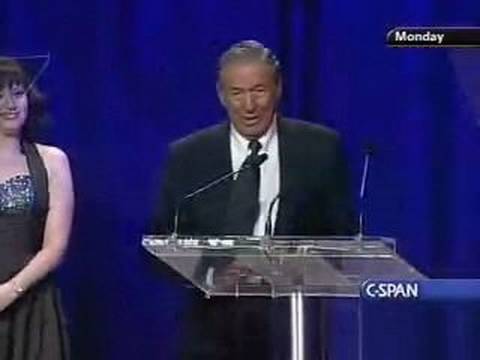 Related posts: